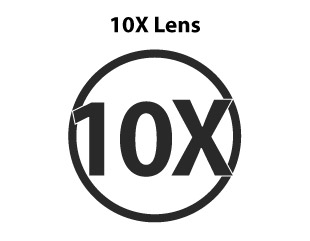 A "10X commitment" is a commitment to a radical shift in the lasting contribution you're making for your world. What makes a lasting difference in a world that is changing at ever-increasing rate?
Background
Over the last two decades 10X Commitment has become an important design feature in a number of different innovative approaches to leadership development. What follows is a description of 10X Commitment as a core practice for developing the evolutionary leaders so desperately needed at this juncture in our journey as humans.
The Birth of the 10X Commitment
The 10X Commitment was born before dawn on a January morning in 1990. I, Bill Veltrop, was wrestling with a convening dilemma. Several colleagues and I were about to launch the International Center for Organization Design with a multi-day event involving almost a hundred participants. Most participants were external practitioners representing different organizational change methodologies. The rest were organizational "gatekeepers," executives and internal change practitioners in a position to bring "externals" into their systems.
I was worried about the likelihood of convening a de facto "feeding frenzy" where the external practitioners would be hungrily circling the organizational "gatekeepers," jockeying for position. 10X Commitment was born as a context-shaping strategy to minimize these kinds of competitive, self-serving behaviors.
We defined "10X Commitment" to be a personal commitment to a radical shift in the lasting contribution one is making for our world. "10X" refers to an order-of-magnitude shift, one that feels impossible – a shift that demands exploration outside the box of one's current thinking – a shift that requires creative collaboration. "Lasting" is a key qualifier that challenges us to focus on that which can be generative, on that which can grow and spread and evolve of its own volition.
Participants submitted their first pass 10X commitments as part of their self-descriptions to be made available in booklet form for participants. We designed the event to be a "learning expedition" where each of us was challenged to take our games to a radically higher level. The 10X Commitment strategy leveled the playing field, challenging "experts" and "seekers" alike to become synergy-seeking scouts during this learning expedition. The strategy worked!
Fast forward to the present — reflections on the nature of 10X Commitment
Two decades of experimentation in the application of 10X Commitment have included —
Week-long Leadership Learning Expeditions convened for all directors, managers and executives in a global high tech corporation
A multi-month Action-Learning Expedition designed to grow internal developmental leaders in a major construction company
The innovative Pathfinder Circle approach to advanced leadership development, now in its 12th year
Summer Solstice Gatherings, now in their 10th year
A multi-month TeleJourney — Organizational Metamorphosis 101
10X coaching of committed Evolutionary Leaders.
During this period our world has changed. In 1990, "continuous improvement" was still seen as the cutting edge. Today we know that unless we find ways to transcend our broken systems and devastatingly finite games, we could find "civilization" in an irreversible death spiral. Today we know that unless we're making 10X shifts in our lasting contribution to the wellbeing of life, we could be a part of the problem.
As evolutionary leaders, we need to be thinking in terms of 1) order-of-magnitude game-changing shifts in the lasting positive contributions from our selves and our systems, and 2) the on-going inner work that's implicit in being the change we want to see in the world.
The Personal 10X Commitment can serve as a compass for the evolutionary leader seeking to discover and actualize his/her true work and highest purpose. The 10X Commitment is importantly different from the commitment implicit in our New Year's resolutions or even in our traditional goals and objectives. It draws much of its unique power from several out-of-the-box beliefs:
We are much, much more than we think we are. We are on this planet to become conscious participants in the evolutionary process.
Now is the time to step up to and into that role.
We each have very special gifts. Our work as evolutionary leaders is to discover, develop and fully share our special gifts in this lifetime. It doesn't matter whether our true work is as a contemplative, as neighborhood leader, or as a captain of industry. Our work is to develop and give these gifts in a way that makes a lasting contribution to the larger whole.
Our deep heartfelt intentions — the stand we take — engage "Providence" as a partner, so that "all sorts of things occur to help one that would never otherwise have occurred."
When evolutionary leaders become aligned around a shared vision, "fusion energy" is generated — and shift happens.
Tips For Working With 10X Commitments
Think of your 10X Commitment(s) as an on-going ever-evolving process; more a state of mind than a specific goal; more a privilege than a grudging duty.
Provide for a long gestation period. (Many experience it as a lifelong process.)
Find or create on-going groups where the 10X Commitment is or can be a core design element. We are not intended to do this alone.
Within these groups design for ongoing sharing of stories of our ever-evolving relationships with our respective 10X Commitments.
Develop an appreciative, service-centric mindset. Look for and expect to discover the extraordinary in self and others.
Go Goethe: "Whatever you can do, or dream you can do, begin it. Boldness has genius, power and magic in it."
Acknowledge the invisible hand of Providence as it shows up in various forms, e.g., synchronicities.
Personal Experience
The four co-founders of MISA (The Monterey Institute for Social Architecture), Mike Thomas, FireHawk Hulin, Peter Gaarn and myself, Bill Veltrop, have all had the trajectory of our lives shifted in profound ways by our respective 10X Commitment practices.
However, it is the emergence of MISA and its commitment to pioneer a social architecture that promotes and supports our conscious evolution as a species, that most excites me. The shared 10X Commitment mindset acquired through our participation in Pathfinder Circles and other such gatherings is clearly foundational to spawning this quest. And… a pragmatic strategy is now emerging that promises many "powers of ten" shifts in the coming decade.
Bottom Line Reflections
Developing a 10X Commitment mindset and practice can be one of the most pragmatic choices you can make at this particular evolutionary moment.
We're at a choice point as a species. We can choose a fear-based worldview, or one based on love and its infinite co-creative possibilities. Adopting the 10X Commitment as an ongoing practice is concrete a way to begin to actualize the second choice.