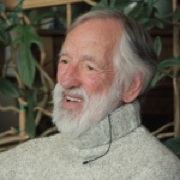 Bill is a senior social architect and a pioneer in organic action-learning community approaches to leadership development with over 35 years of experience in innovative organization design and large-scale change implementation experience in the United States, Europe and Canada.
Bill's career began with Exxon in 1953. He started as a project engineer, later developed the first mathematical planning models of its largest refineries, and then went on to pioneer innovative approaches to organizational renewal and design in Exxon USA, Exxon Enterprises and Esso Nederland.
While with Exxon Bill 1) guided a major organizational renewal initiative at Exxon's flagship Baytown, Texas refinery, 2) initiated the first socio-tech design of Zilog's Nampa, Idaho microprocessor plant, and 3) served as lead consultant for the socio-tech redesign of Rotterdam's refinery organization.
After leaving Exxon in 1985 Bill conducted a global inquiry: Who have been successful in transforming large organizations, and what efforts have best supported those efforts? Then, as an external consultant, he initially worked primarily with Canadian corporations. These started at plants but escalated to corporate level initiatives, including a 'breakthrough' corporate merger involving Imperial Oil and Texaco Canada.
In 1990 Bill founded ICOD, The International Center for Organization Design. During '90 and '91 Bill and his colleagues conducted a number of international conferences designed to bridge between the various "technologies of transformation" — to demonstrate the potential for creative collaboration among those who guide the transformation of large systems. ICOD's Gamma Learning Expedition series included change strategy teams from Esso Resources Canada, Gulf Canada, MW Kellogg, Petro-Canada, Shell Canada and TransAlta Utilities.
In the late '90s Bill served as architect and guide in designing and leading 'action-learning expeditions' in high tech and construction corporations. In 2000 he co-founded Pathfinders with his wife Marilyn. Their innovative Pathfinder Circles have been foundational to the emergence of 'Chrysalis Work'as a core discipline in the metamorphosis of both leadership development and our diverse social forms. In 2007, Bill co-founded MISA – Monterey Institute for Social Architecture.
In 2011, Bill Veltrop and Max Shkud co-founded GlobalGEA (Global Guild of Evolutionary Architects). Their deep commitment is to the 'metamorphosis' of social systems throughout our planet (education, health care, commerce, governance, media, agriculture, etc.), in a way that best serves all life — for all time.
Contact Bill at bill@globalgea.net